PurpleRadio.co.uk
Purple Radio's award-winning website, acting as a central hub for all aspects of the station.
In Janurary 2020, a server failure was responsible for the original Purple Radio website being shut down, highlighting the need for a new site in an online-only era for the station. Co-developed with George Padolsey and designed by myself, the new site launched in November 2020, acting as a central hub for all aspects of the station, with maintenance and new features being added by myself since then in my role of Head of Web Development. Since then, the site has played a key role in Purple Radio winning the Gold award for Best Station Branding at the Student Radio Association's SRA Awards in November 2021.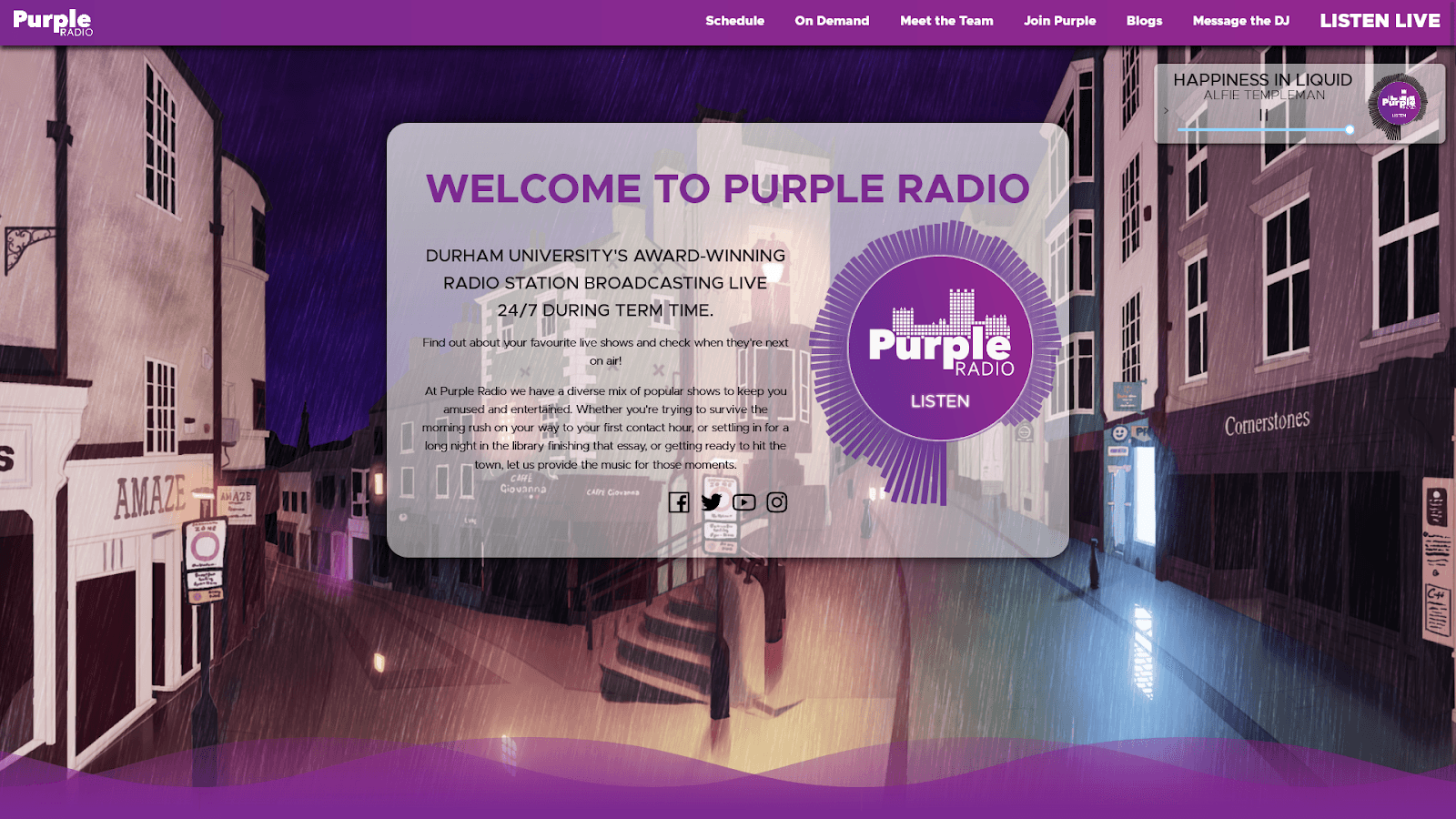 The landing page features a dynamic and responsive design, with an easy access point for users to tune into the radio stream at the centre of the page. The background, illustrated by me, depicts a Durham street corner that changes between day and night, to reflect the station's local roots. Visitors are able to send a message to any broadcasters on air to interact with the station's live content.
The site includes an automatically updated schedule, featuring show graphics and short bios to help listeners navigate our programming. On desktop, the schedule boasts a colourful fun post-it note aesthetic with an emphasis on clear presentation of information, without compromising on the theming of the site. In order to prevent the page becoming cluttered when viewed on a mobile device, shows are depicted in a larger, more readable format, only showing detailed information for productions that require it.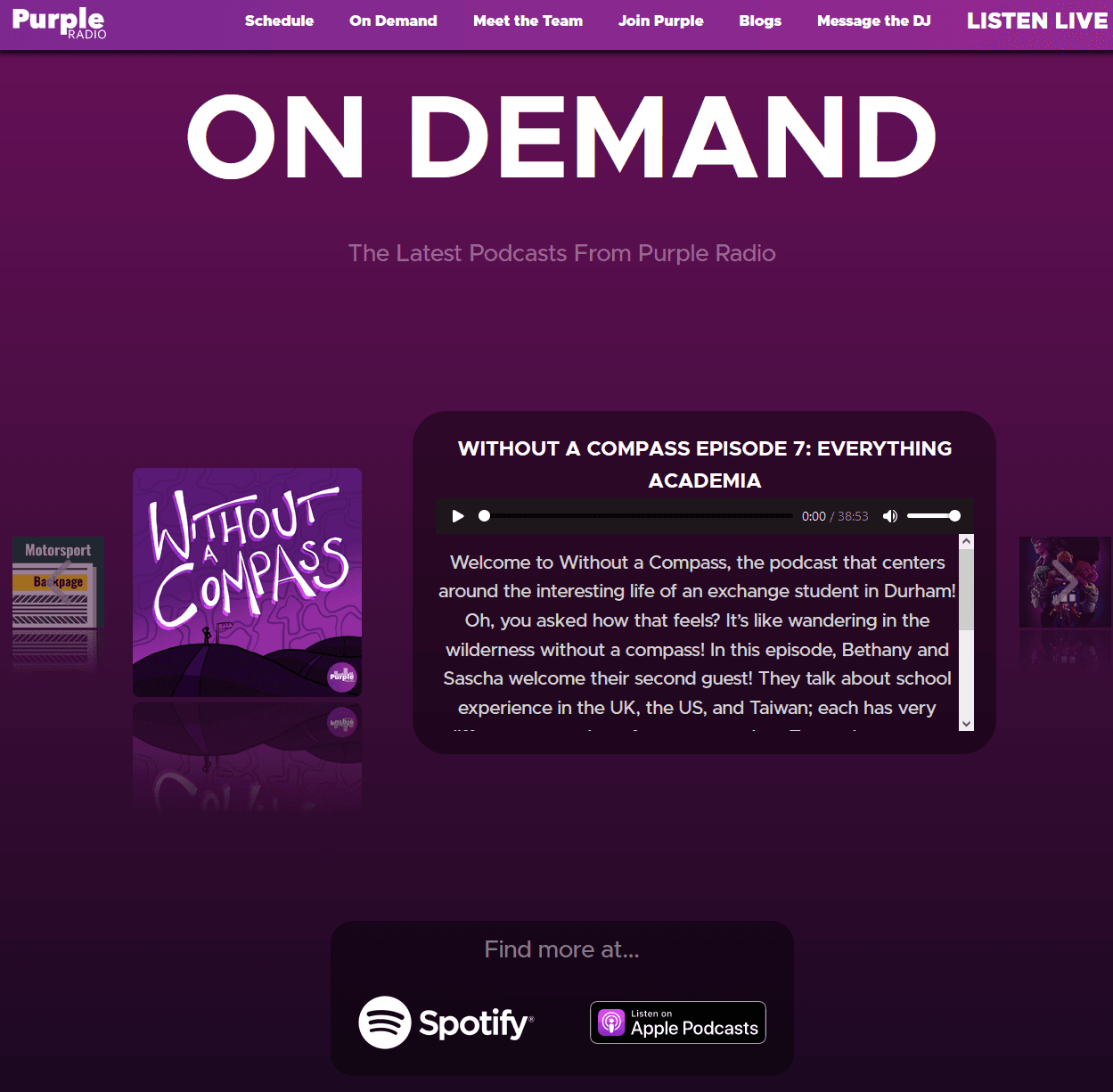 Podcasts are a vital part of the station so we wished them to be central to our site. Our new On Demand section provides all the details about our latest releases complete with a dedicated media player to allow visitors to listen with ease.
The new 'Blogs' feature encourages both our members and audiences to submit interesting content, whilst the 'Meet the Team' section introduces key members of the exec to offer potential members a friendly face to contact.
The site is built on React.js, with a Next.js frontend and a Strapi backend, utilising typescript and less.
All this and more can be found over at Purple Radio.
Read more...